Steve Carell and Jim Carrey on the Set of "Burt Wonderstone"
It seems as if Steve Carell and Jim Carrey have been keeping busy as of late, ever since Carell's departure from The Office, and since Carrey lost him marble and made an Internet love video about Emma Stone. And we're really excited to see how this one comes out.
You won't hear much about the duo's upcoming film, "Burt Wonderstone" for a while, because it's only slated for a 2013 release, but the two images you're about to see below are reason enough to at least get a little excited.
In the film, Carell plays the titular Las Vegas magician. He splits from his long-time partner Anton Lovecraft (Steve Buscemi), but they must soon reunite to take on an especially dangerous street magician, Steve Gray (Carrey). Olivia Wilde plays Jade, their former assistant who has since joined Gray, and James Gandolfini plays the rich casino owner where they perform. Other castmembers include Brad Garrett, Jay Mohr, and even David Copperfield himself.
As awesome as that all sounds, we won't waste any more of your time. Here are the pictures: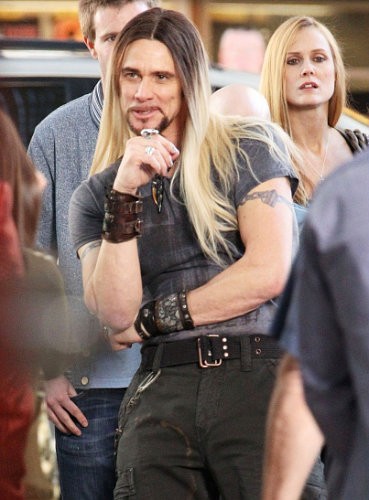 More photos at Movieweb.
Yup, that's definitely chalk-full of awesome. To make it even better, Carell's character has been described as a Sigfried & Roy type, while Carrey's is the Cris Angell type. The only way this could get any better is if they figure out to a way to get Will Arnett on the cast. Please don't ask me why.
Burt Wonderstone will be directed by Don Scardino, and written by John Francis Daley (of Freaks & Geeks and Bones fame) and Jonathan Goldstein, the duo behind Horrible Bosses, and is set to hit theaters sometime in 2013.
Make sure to follow Better With Popcorn on Twitter @BWPFeed!
Die Hard named the greatest movie of all time. Just deal with it.
Leave a comment in one of our reviews, if you dare.
Welcome to Better With Popcorn. We've got fun and games.
All your blog belong to us.
Check Out These Other Awesome Sites.