BWP's 40 Most Anticipated Movies of 2012, Part 2: 30 to 21
Submitted by
BWP Staff
on Mon, 01/16/2012 - 14:15
Each year, hundreds of movies hit theatre screens, and eventually, the shelves at your local DVD/Bluray shop. But with every passing year, the crap-to-good-movie ratio gets worse and worse. BWP is here to help you sift through all the bad stuff and get to the things that will be worth watching over the next 12 months. With that, here is our list of the 40 most anticipated movies of 2012!
40. John Carter
39. Hunter Killer
38. Iron Sky
37. 21 Jump Street
36. The Dictator
35. The Man With The Iron Fists
34. Moonrise Kingdom
33. The Raven
32. Cogan's Trade
31. Argo
--------------------------------
Part 2!
30. Men in Black 3
Writer & Director: Barry Sonnenfield (Men in Black, The Wild Wild West)
Screenplay: Etan Cohen, David Koepp, Jeff Nathanson, Michael Soccio
Starring: Will Smith, Tommy Lee Jones, Josh Brolin, Rip Torn, Emma Thompson, Alice Eve, Jemaine Clement, Bill Hader
Genre: Comedy, Science Fiction
Distributor: Columbia Pictures
Release Date: May 25, 2012
Why we're excited: We're not exactly sure why people are excited for this totally unnecessary sequel (in 3-D!) as it's pretty much exactly what's wrong with Hollywood these days. Nevertheless, here it is!
We're going to be honest here. Unlike a lot of people, we're not all that excited for Men in Black 3. To us, it's completely representative of everything that's wrong with Hollywood these days. Canned sequels with actors who haven't been relevant for half a decade, and completely pointless 3-D and action effects. Let's be serious, what are the odds that MIB 3 is going to be even close to matching the quality of the original film, or frankly, even the sequel? All this is is an excuse for Barry Sonnenfield to collect another paycheck, and reason to remind us that Will Smith can still make movies as he tries to mount a comeback after a couple of slower years.
There's no doubt that Men in Black 3 will be incredibly successful, maybe one of the most successful films of the year. But it's just annoying. We don't care about this, and we don't care what happened to agents J and K over the last decade. This film is irrelevant. Maybe that shouldn't stop us from enjoying it, but it's also not going to stop us from complaining about it. At the very least, we're excited to see Jemaine Clement (Flight of the Conchords) and Bill Hader (Saturday Night Live) in a couple of high profile big screen roles.
29. Voyage of Time
Writer & Director: Terrence Malick (The Tree of Life)
Starring: Brad Pitt & Emma Thompson (narrators)
Genre: Documentary
Distributor: Fox
Release Date: TBA 2012
Why we're excited: A documentary spin-off of The Tree of Life examining the history of the universe by Terrence Malick? Sure, why not!
Terrence Malick is one of the more... existential filmmakers in Hollywood at the moment. If you've seen the Tree of Life, you definitely know what I'm talking about. Well, even though Malick usually averages a movie every 12 years or so, get ready for a little more Malick in your life in 2012. And we hoped you liked The Tree of Life, because Voyage of Time is a documentary based on a sequence from that film, examining the life and eventual death of the universe. If that isn't Malick enough for you, then we don't know what else to say! The movie will use footage shot, but not used, during the filming of The Tree of Life, and will be shown in IMAX theaters later this year. Brad Pitt, who of course starred in the film, and Emma Thompson will narrate. We're not really sure why this movie exists, or frankly, if Malick will ever really get around to releasing it, but it has space, Brad Pitt, and dinosaurs. So we have to put it on the list, right?
28. Bullet to the Head
Director: Walter Hill (Aliens, Red Heat)
Screenplay: Walter Hill, Allesandro Camon
Based On: Du Plomb Dans La Tête by Alexis Nolent
Starring: Sylvester Stallone, Jason Momoa, Christian Slater, Sung Kang
Genre: Action
Distributor: Warner Bros.
Release Date: April 13, 2012
Why we're excited: While we could have done without Jason Momoa, the plot and the presence of Sylvester Stallone, and well-versed action writer Walter Hill behind the camera will probably make for a good action flick.
We find it interesting of all the young, buff actors in Hollywood these days, Sly Stallone and Walter Hill decides to go with Jason Mamoa as his co-star in this ambitious action film. Don't get us wrong, Momoa's a beast, and he was relatively impressive in Game of Thrones, but we just think they could have maybe gone with a better choice. Nevetheless, with two guys as beast as Sly and Mamoa in "Bullet to the Head", we're not sure we should complain. The film itself is based on a French graphic novel about a cop (Momoa) and a hitman (Stallone) who are forced to partner up in order to gain revenge on the people who killed their partners. It's kind of a silly concept, but the leads should provide for some great action sequences and fight scenes, and the guy behind the camera (Walter Hill) sort of knows what he's doing when it comes to action films. 2012 is proving to be a stacked year for the genre, and Bullet to the Head should more than contribute to that.
27. The Silver Linings Playbook
Writer & Director: David O. Russell (The Fighter)
Based On: The Silver Linings Playbook by Matthew Quick
Starring: Bradley Cooper, Robert De Niro, Jennifer Lawrence, Chris Tucker
Genre: Comedy
Distributor: The Weinstein Company
Release Date: November 21, 2012
Why we're excited: The combination of the abovementioned cast with David O. Russell, as well as a good-locking plot will surely make this one of the more must-see movies of the second half of 2012.
David O. Russell may have antagonized Uncharted fans over the course of 2011, but the guy can still made a good movie. So long as it's not based on a video game. A movie about the Gulf War? Fine. One about Bostonian boxers? Even better. Now, Russell is taking a stab at another comedy. But looking at the synopsis, we're not entirely sure what's comedic about "The Silver Linings Playbook", a film about a former teacher who tries to return to a normal life after spending four years in a mental institution. The cast makes this even odder, with Bradley Cooper in the lead, Robert De Niro as his father, and 21-year-old Jennifer Lawrence as 37-year-old Cooper's ex-wife. (interestingly, Cooper's role had originally gone to Mark Wahlberg, who many believe would have been much better in the role.)
But around these parts, "odd" makes for "interesting" in most cases, and the circumstances for this one makes The Silver Linings Playbook definitely one of these cases. It will be interesting to see whether Cooper and De Niro can carry over any chemistry from Limitless. Whether Cooper will even have any with Lawrence. Whether David O. Russell can continue getting better with every passing film. And maybe more importantly, what kind of humor this film is going to present.
26. This is Forty
Writer & Director: Judd Apatow (Knocked Up)
Starring: Paul Rudd, Jason Segel, Leslie Mann, Melissa McCarthy, Albert Brooks, John Lithgow, Megan Fox
Genre: Comedy
Distributor: Universal Pictures
Release Date: December 21, 2012
Why we're excited: We're not sure why we needed a sequel to Knocked Up, but any excuse to get Paul Rudd and Jason Segel on screen together is fine by me. Plus, no Katherine Heigl or Seth Rogen.
While knocked up was one of the better comedies of the last decade, launching the careers Seth Rogen, Paul Rudd, and (unfortunately) Katherine Heigl, while reaffirming Judd Apatow's status as a comedy king behind the camera. That said, we're not entirely sure what the point of "This is Forty" really is. Don't get us wrong, the concept of following the characters of Paul Rudd and Leslie Mann a few years after the events of Knocked Up is a novel one, and both actors are pretty much around the same place Rogen and Heigl were when Knocked Up hit theaters (although both are less objectionable). But we're not sure why we should care.If anything, it just seems like an excuse for Apatow to get his wife into a leading role, and for Rudd and Jason Segel to make another movie together (the latter of which we have absolutely no problem with.
In any case, it still looks like a pretty solid comedy. While his work can be hit-or-miss at times, Judd Apatow is pretty much money in the director's chair. Paul Rudd is one of BWP's favorite comedic actors and any time he's on screen with Jason Segel is an exciting time for us, and Rudd and Mann are well insulated by the rest of the supporting cast. The excitement level for this isn't incredibly high right now, especially without a trailer or really proper plot description, but we'll be keeping an eye on this one before it's late-year release.
25. Being Flynn
Writer & Director: Paul Weitz (About A Boy)
Based On: Another Bullshit Night in Suck City by Nick Flynn (2004)
Starring: Robert De Niro, Paul Dano, Julianne Moore
Genre: Drama
Distributor 20th Century Fox
Release Date: March 2, 2012
Why we're excited: While Paul Weitz's involvement has us worries, this could very well be the film that sets Robert De Niro's career back on track.
Nick Flynn's highly acclaimed memoir "Another Bullshit Night In Suck City" is about how he got back in touch with his estranged con-man father while working at a homeless shelter that he was staying in, and how he looks to reach out to his father once again after many failed attempts. As you can imagine, such a relationship would probably be a little contentious, and great source material for a potential film. Well, we're going to get that film in March, when Paul Weitz brings us "Being Flynn" (we preferred the other title, but anyway), with Paul Dano in the role of Nick Flynn, and Robert De Niro in a role that could very well set his career back on track after a few less than savory comedy and action films. We're not expecting Being Flynn to win many awards or make too much of a dent in 2012, but it could be a sleeper hit in the drama category, especially with a performance that looks promising from the Academy Award winner. The only reason we're not crazy excited about this is because Paul Weitz hasn't really done anything to prove to us he can take it to the next level, but nonetheless, it will likely be worth a watch.
24. Ted
Writer & Director: Seth McFarlane (Family Guy)
Starring: Mark Wahlberg, Mila Kunis, Giovanni Ribisi, Joel McHale, Patrick Warburton, Seth McFarlane (voice)
Genre: Comedy
Distributor: Universal Pictures
Release Date: July 13, 2012
Why we're excited: Seth McFarlane is a polarizing figure, but this is his live action and big screen debut. That fact alone should pique the interest of a few people.
Love him or hate him, Seth McFarlane has proven that he can be funny, entertaining, and successful over the last ten years with Family Guy. As that show begins to wind out, McFarlane begins to look to other mediums to continue his career. We already know he's rebooting The Flintstones and remaking Carl Sagan's Cosmos, but in 2012, McFarlane will also be making his full-length feature film debut with "Ted". We can't say for sure, but it's likely that you if don't like Family Guy or McFarlane's work, you're likely going to have a hard time liking Ted.
The film is about John (Mark Wahlberg) and his teddy bear, Ted -- voiced by McFarlane, of course -- who comes to life and remains his friend through his life. Of course, as John grows up, Ted remains vulgar and irresponsible, which becomes a source of conflict. So, again, love him or hate him, Ted is actually gearing up to be a pretty good comedy. Wahlberg has some comedic chops, as he proved in The Other Guys, and he's usually perfect as the straight man to a more ridiculous character. McFarlane's voice work will certainly come in handy here, as will his willingness to go to certain taboo places, and a good cast which includes both Family Guy alumnus as well as competent film actors will give McFarlane a fighting chance in putting out one of the better comedies of the year.
23. Cloud Atlas
Writers & Directors: Tom Tykwer and The Wachowskis
Based On: Cloud Atlas by David Mitchell (2004)
Starring: Tom Hanks, Hugh Grant, Halle Berry, Hugo Weaving, Susan Sarandon
Genre: Science Fiction
Release Date: October 2012
Why we're excited: An odd grouping of cast and crew members might make for the most ambitious Wachowski project since The Matrix.
We've long wondered whether the Wachowski Brothers were one-movie wonders. They've never really been able to match the popularity or, frankly, quality of the original Matrix film, despite putting in good effort in the sequels as well as in writing V for Vendetta. Needless to say, Cloud Atlas may be their most ambitious film since their 1999 masterpiece. Co-directed and co-written by German filmmaker Tom Tykwer, the film is said to follow six different stories. The best selling book follows stories that range from a remote Pacific island 200 years in the past, to post-apocalyptic and dystopian societies in the distant future, with a similar tale or novel read throughout each period.
While we don't know much about how the film will end up, what's truly interesting to me is that the Wachoskis are veritably working parallel to Tykwer. Both have hired their own crews and are said to have filmed simultaneously to a certain degree. With six stories and such a huge plot, it's almost necessary to do something like this, but it will be interesting to see how this translates to film, with two different directing styles and so many different actors. The cast looks good, even in some of the roles not mentioned above, and the plot itself sounds very interesting. The Wachoskis seem to work best when they do have this huge canvas to work with, when they have, essentially, a universe to create. Obviously, Cloud Atlas is based on existing source material, but it definitely gives us a little faith. We'll be looking out for a trailer with anticipation.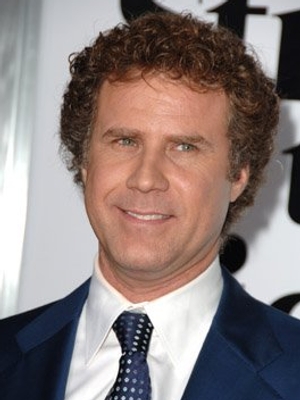 22. Dog Fight
Director: Jay Roach (Anchorman, Meet the Parents)
Screenplay: Shawn Harwell, Chris Henchy
Starring: Zach Galifianakis, Will Ferrell, Dylan McDermott, Jason Sudeikis, John Lithgow
Genre: Comedy
Distributor: Warner Bros.
Release Date: August 10, 2012
Why we're excited: We don't know why it took this long for a Galifianakis-Ferrell movie to happen, but it's enough to get us to the theatre.
While Will Ferrell's career has sort of been fizzling out as of late. Not to say that he isn't entertaining anymore, all you have to do is head over to Funny Or Die to realize that he still has something left in him. Sure, The Other Guys was great, but let's just say that Ferrell isn't exactly putting out hilarious comedies like he was doing 10 years ago. In 2012, he'll make two attempts at restoring his glory. The first is a Spanish-language telenovela-style comedy called "Casa De Mi Padre", about a guy living and working on a Mexican ranch (we can't make this stuff up). But what really interests us is his other project, "Dog Fight", a movie about a low-level congressional political battle.
The movie also stars Zach Galifianakis, who may be on the other side of the entertainment screctrum. Zach may actually be peaking at the moment, with hugely successful roles in The Hangover, Due Date, and so many other films and roles. So it's an interesting concept to put these two together in a film where they're characters will be competing. But it's even more peculiar that it's taken this long for Zach Galifianakis and Will Ferrell to star in a movie together, after working together countless times on Funny or Die and looking like they've been working together for years. The concept for this movie is kind of amazing, even though we don't know what kind of district would nominate either Ferrell or Galifiankis for any sort of office. Both those two are definitely the main reason we'll be parked in theater seats on the weekend of August 10.
21. The Amazing Spider-Man
Director: Marc Webb (500 Days of Summer)
Screenplay: James Vanderbilt, Alvin Sargent, Steve Kloves)
Based On: The Amazing Spider-Man by Stan Lee and Steve Ditko
Starring: Andrew Garfield, Emma Stone, Rhys Ifans, Martin Sheen, Sally Field, Denis Leary, inevitable Stan Lee cameo
Genre: Superhero
Distributor: Columbia Pictures, Marvel Entertainment
Release Date: July 3, 2012
Why we're excited: We're resistant to another origin story for the Marvel character we all know and love, but a good crew and cast, and Spidey himself will begrudgingly force us to buy tickets.
Further Reading:
- New Spider-Man Image, More Coming at Comic-Con
- First Look at The Lizard in The Amazing Spider-Man
- First Official Amazing Spider-Man Teaser Trailer
- Spider-Man: Edge of Time Review
Outside of Batman, it's arguable that Spider-Man is the most well-known and beloved comic book character of all-time. It's given us comic books, films, video games, and so much more that's made a lot of people, including Marvel's Stan Lee, very rich over the years. So there's no doubt that we'll be lining up outside of theaters on July 3rd when the franchise makes its long-awaited return to the big screen. But the big question we have with The Amazing Spider-Man is why do we need to be told how Peter Parker got his powers again? If you don't know how it happened from the 2002 blockbuster, then you've likely been living under a rock for the last 10 years, but if you haven't heard of it from the comic books either, then we don't know what to tell you.
So it makes us a little angry when we're told we have to sit through that origin story yet again, for reasons we're not sure we really understand. Director Marc Webb doesn't seem to be changing too much of that origin story, other than making Uncle Ben (played by Martin Sheen) a much bigger part of it, and making Peter Parker (Andrew Garflied) a little younger than when Spidey was played by Tobey McGuire. The story will also shift focus away from the Osbournes, and towards Parker's mentor and teacher, Dr. Curt Connors (Rhys Ifans), who later becomes The Lizard, one of Spidey's more iconic and well-known villains. The film will also do away with Mary-Jane and give us Gwen Stacey (Emma Stone), which is pretty much just a change for the sake of making a change.
So there's definitely some good here. Problem is, outside of the fact that this is Spider-Man, we're not really sure why we should be excited for it. While the cast is good, it's not as exciting as Tobey McGuire, Willem Dafoe and Kirsten Dunst were for moviegoers 10 years ago, and Marc Webb is not necessarily as exciting behind the camera as Sam Raimi was. In fact, just about everything about this movie is underwhelming, compared to what we remembered from the first franchise. Just like Men in Black 3 at the beginning of this list, the Spider-Man reboot represents everything that's wrong with Hollywood. This is an easy film to make, because the story has pretty much already been written for them, and it's almost guaranteed to make them money, even if it doesn't meet the records shattered by its predecessor. But what's really annoying is that it wouldn't be incredibly hard to make this movie original and worthwhile, all while still "rebooting" the franchise.
But as always, Hollywood takes the lazy way out.
-----------------------------
What are your most anticipated movies of the year? Check back later this week to find out more of ours in part 3, and let us know what you think in the comments below!
Make sure to follow Better With Popcorn on Twitter @BWPFeed!
Die Hard named the greatest movie of all time. Just deal with it.
Leave a comment in one of our reviews, if you dare.
Welcome to Better With Popcorn. We've got fun and games.
All your blog belong to us.
Check Out These Other Awesome Sites.